What is cupcake topper?cupcake topper is a decoration toothpick for cake, and it is toothpick, wood stick or bamboo stick with a decoration flag, the flag material can be offset paper or copper paper.For the cupcake topper's shape, it can be round, square, rectangle, triangle or customized shape.
It always use for cupcake stick, fruit pick or various disposable party picks. It's very useful and convenient.
As you can see the picture below, the cakes look very delicacy and beautiful, once we put cupcake topper in it, cakes look more colorful and funny. A sense of ritual is important, we can do the cupcake topper with people's age number or some words you want to say to let the cake and that day become more meaningful.
Now cupcake topper is becoming more and more popular in any occasion, people use it to decoration party cakes, I think maybe because the topper is colorful and cute, when people see it, people will feel happily.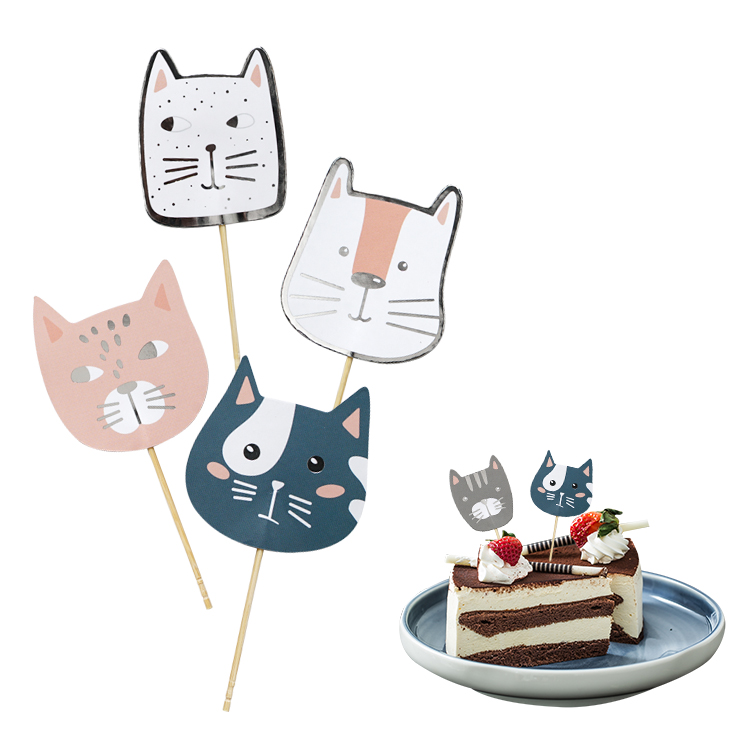 So I really like the cupcake topper, how about you?