The Bible, the New Testament, records that Jesus was crucified and resurrected on the third day, hence the name Easter.
Easter is the most important festival of Christian religion. It is more important than Christmas.
The origin and duration of religion are in Israel. According to the Gospel of Matthew, Jesus Christ rose three days after his death on the cross, thus establishing this section.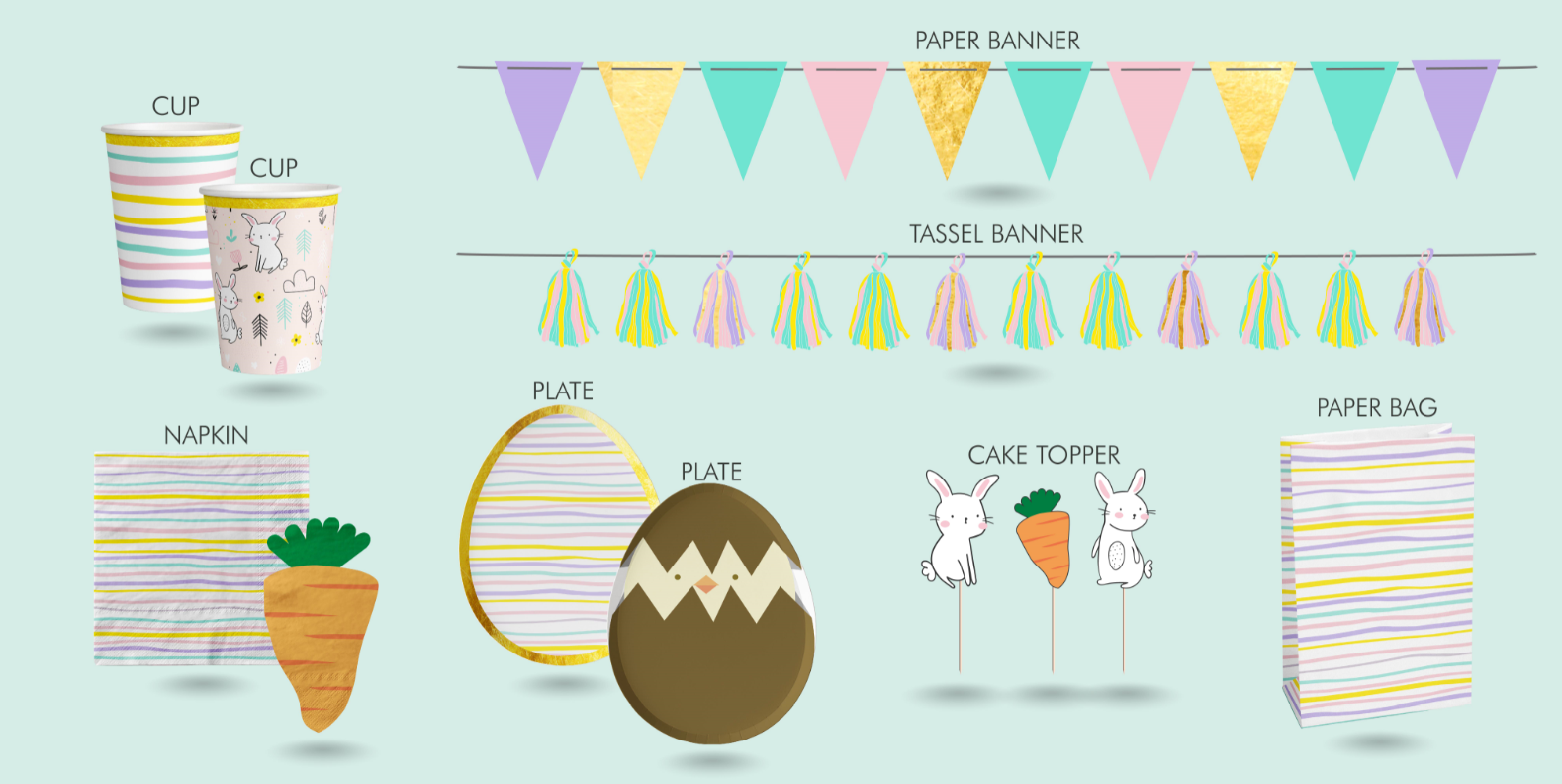 Easter customs vary across the Christian world, and include sunrise services, exclaiming the Paschal greeting, clipping the church, and decorating Easter eggs, a symbol of the empty tomb. The Easter lily, a symbol of the resurrection, traditionally decorates the chancel area of churches on this day and for the rest of Eastertide. Additional customs that have become associated with Easter and are observed by both Christians and some non-Christians include egg hunting, the Easter Bunny, and Easter parades. There are also various traditional Easter foods that vary regionally.
Rabbit is a symbol of Easter. Now every Easter, the US the total size of a candy shop to sell chocolate made with the easter bunny and eggs. These eggs and egg is almost small, big melon big surprise, the children eat them with relish. To the relatives and friends, but also be a good gift.
You can see what we do is combine all the Easter factors and symbols to make you party looks awesome. We use bunny, egg, carrot and some typical colors to show Easter's character. We know it's important and hope you enjoy Easter every year.