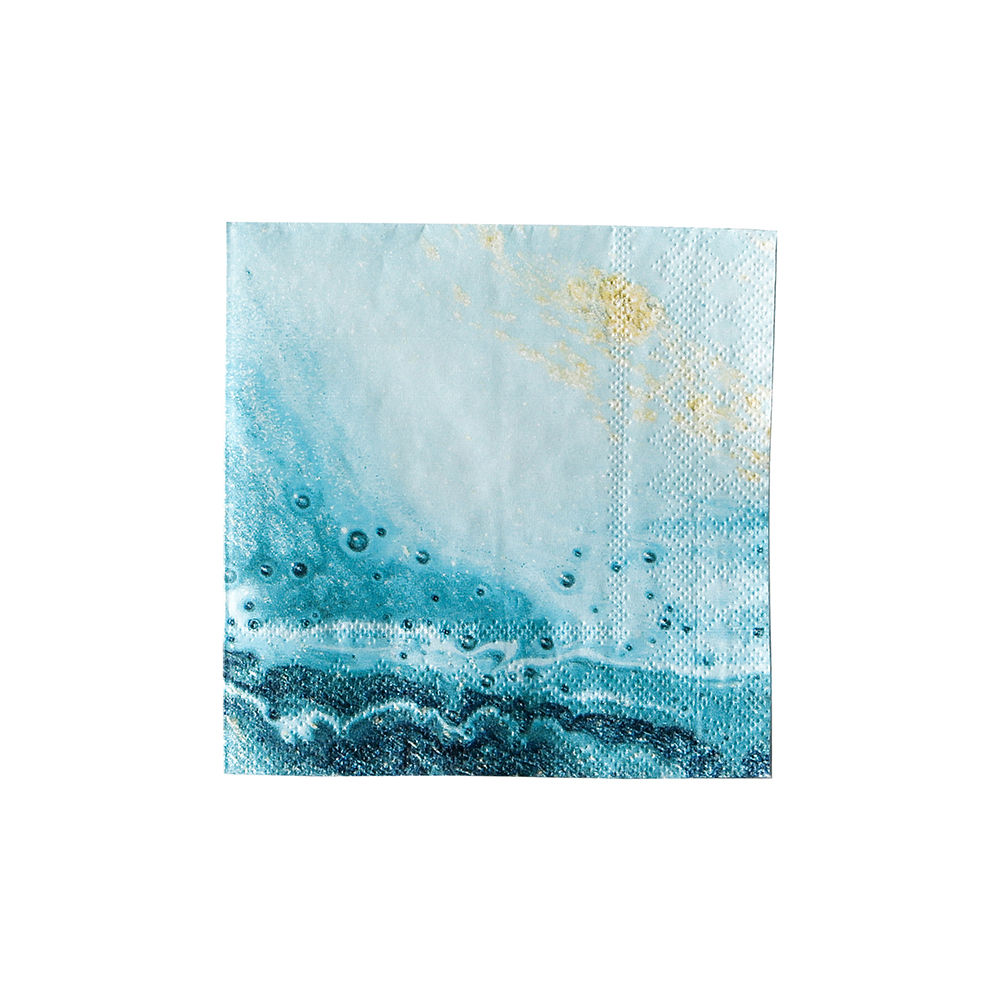 YR is proud to present our new Ocean Collection. Each package contains either 25 or 250 premium folded 10"x10" Cloth-Like Napkins made and printed to the highest industry standards. With many creative and distinguished colors to choose from, you are certain to find the perfect cocktail napkin to complement any table setting and event.
DURABLE and ABSORBENT: YR's beverage napkins are THICK, DURABLE and ABSORBENT and your guests will be sure to wonder where you got them.
SOFT and DISPOSABLE: Made from the softest and best DISPOSABLE material available on the market today, and they are also much FRIENDLIER TO THE ENVIRONMENT than re washing cloth napkins.
EXTREMELY VERSATILE: YR's hand towels are so elegant that they can also be used as napkins for luncheons and other occasions. Ours are the ORIGINAL 12″ x 17″ YR Guest Towels, with a folded size of 8″ x 4″
YR Cocktail Napkins are 10"x10" with a folded size of 5"x5". If you're not sure of the color please contact us for a sample.
Product Quantity: 25
Product Color: OCEAN BLUE
Product Size: 10″ x 10″ / 5.0″ x 5.0″ folded
Product Quantity: 250
Product Color: OCEAN BLUE
Product Size: 10″ x 10″ / 5.0″ x 5.0″ folded