When spring come that means the Easter is not far away.The children will have an excellent time to decorate the Easter eggs. Don't forget to enjoy the Easter egg hunt game. Racing across the lawn are also a hit. Pack the day with beautiful decorations and activities could have them hopping from activity to activity before indulging in a super cute Easter dinner. Our special Easter party decoration products and party tableware products could help you to own a different Easter party.
The good weather during these months and various kinds of flowers blooming means you should start hosting parties as soon as possible. Have you get ready for the upcoming Easter party? The following are some recommendation of the Easter Spring party products:
Easter tableware products
—paper plate
—paper napkin
—paper cup
Whether you want to entertaining a large numbers of friends and relatives or just at home with your closest lovers, don't forget bring some colors to the party table with our collection of tableware products. Our prettiest Party tableware products could match the most stylish Easter Party Tableware. We have all you needs including large and small serving plates, cutlery, cups, napkins and straws…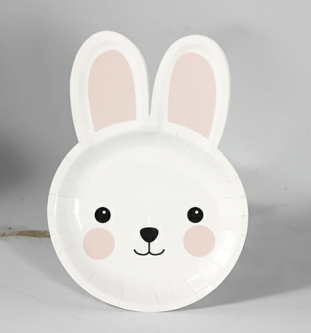 These cute bunny plates come in the shape of the lovely Rabbits with two big bunny ears. The printing are decorated in bright colour,the design can be customized as well.
Perfect for the First Birthday party , Baby Shower party or Easter Party
Packaging 10pcs/shrink bag+sticker or as your request
MOQ:1000 sets(10000pcs)
These beautiful pastel bunny plates can help to add some extra Easter spirit to your tables or add a touch of fun at any Springtime parties as well. The design can also be customized as well.
Packaging 10pcs/shrink bag+sticker; the packaging can be customized as well.
MOQ:1000 sets(10000pcs)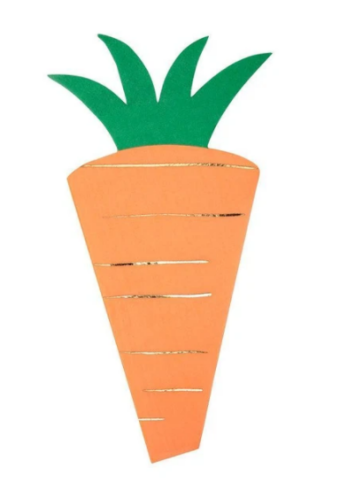 These fun carrot shape napkins can not be lacking for the special Easter meal. The cute design must can help you to make your guests smile! 100% 3-plys wood pulp paper printing with food-safe ink. Final size: 110mm x 205mm
Packaging:25pcs/opp bag+sticker or as your request
MOQ:1000 sets(25000 pcs)
The cute rabbit napkins. These cut-out rabbit style napkins are also perfect for a fun First Birthday party, Baby Shower or Easter party. The design can the cutting could be customized. Quality sample free.
Napkin size (unfolded): 38 x 25.4cm.
Packaging:25pcs/opp bag+sticker or as your request
MOQ:1000 sets(25000pcs)
After bunny plates and napkins, don't miss these colourful and cute bunny cups.The cups decorate with bunny style sleeves with huge ears, and we have various colors for you to choose.
The sleeves can be customized, just give us your idea, we could help you to make that come true.
Using these cute cups to serve delicious drinks to your friends. Perfect for Easter or any Springtime party. 250-300gsm single side coated paper suitable for hot & cold drink.