Do you know what is Confetti? Confetti is small pieces of colored paper, people always throw over it in a party or wedding.
For the confetti, we also have PET material, For PET material, the normal color is gold, silver, rose gold. About paper material, we have blue, pink, yellow, white, black and any other color you want.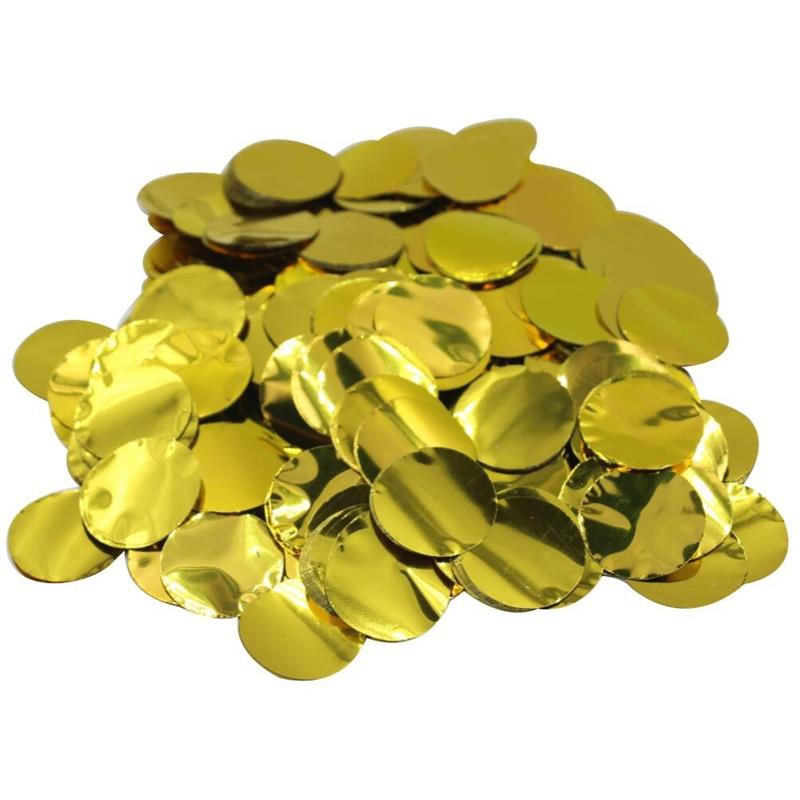 Our normal diameter of confetti is 2cm, we can also do 3cm or 1cm for you if you need. For the package, our normal package is 150g confetti in one opp bag with head card or 150g in one PVC box. My favorite way to pack the confetti is pack them in the plastic cylinder, please kindly find picture below, when we use it, we just push the plastic cylinder and then the confetti will come out.
Confetti is also be used to decorate the balloon, we put it in balloon, so the balloon will become more colorful and beautiful.
Now Confetti is becoming more and more popular in any occasion, people use it to celebrate meaningful holiday, I think maybe because the confetti is colorful, just like rainbow color, so when people see it, people will feel happily.
I think any holiday deserves to be remembered, so just enjoy your time.