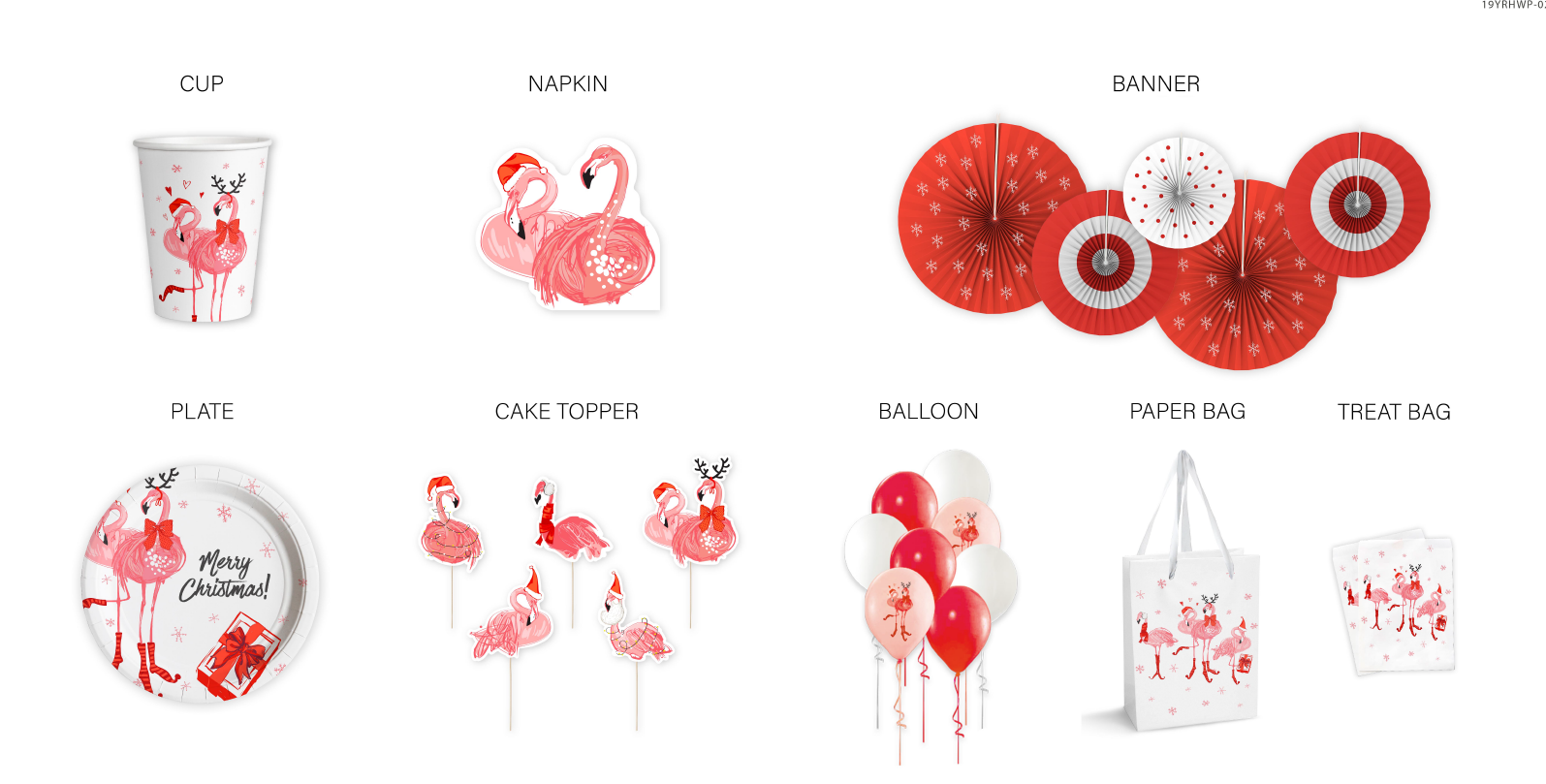 The Coronavirus outbreak all over the world, only Asia is under the control. US, EU and the rest part are still in the outbreak. Lots countries decide to locked the borders; flight grounded. Lots business and activity is stop, the order is slow down or cancelled, the gather is not allowed.
But no matter what the current situation is, there should always be hope and expectations in our hearts. People always say" When things get really bad, they start to get better"
In this set the main color is red. Red is the color of fire and blood, so it's associated with energy, strength, power, determination as well as passion, desire and love. The main element is flamingo. Flamingos symbolize beauty, balance, and grace. Flamingos are also pink, which can be used to symbolize innocence among other characteristics. Flamingos also tend to represent confidence. We hope that when you see our product, she can bring you strength, passion, love. To celebrate what we have, and continue our life.
In this set you could have:
1: Dinner plate — 9 inch,10pcs in each set
2: Cups — 9oz, 10pcs in each set
3: Napkin — 33*33cm, fold size 16.5*16.5cm. 20pcs in each set
4: Cake topper —10pcs in each set
5: Balloon —12 inch latex balloon, 8pcs in each set.
6: Paper pinwheels —5pcs paper fan, 2 pcs in 18 inch, 2pcs in 12 inch, 1 pc in 8 inch.
Paper gift bag —1pc per set, 30*20*10cm
8: Treat bag — 5 inch *7 inch, 10pcs per set.
Of course if you have any of your own idea of design, our designer could help and make it true.
If you have any questions for our products please feel free to contact with us:selena@yrhomeware.com