Size: 4", 6", 8", 10", 12", 14", 16"……30" or customized
Material: Paper
Color: Pink, peach, yellow, ivory, brown, white, gold etc
Packaging: 1pc or 1 set are available
Usage: Wedding wall decoration, Bridal Bouquet, home decoration, backdrop decoration, photo wall, showcase decoration etc.
We have various styles of paper flowers, some can be glued to the wall to decoration your parties or your home, and some can be placed in the showcase or vase for decoration. Paper flowers are available in various colors, white, red, blue, pink, peach, green, lilac, lavender etc. There are various shapes of petals, have lots different model flowers to match your different parties. And also for flower there have DIY model, that comes in pieces of paper so you can assembled by yourself; or you could get the assembled version, it's will save a lot of time, You just put all the flower on your wall.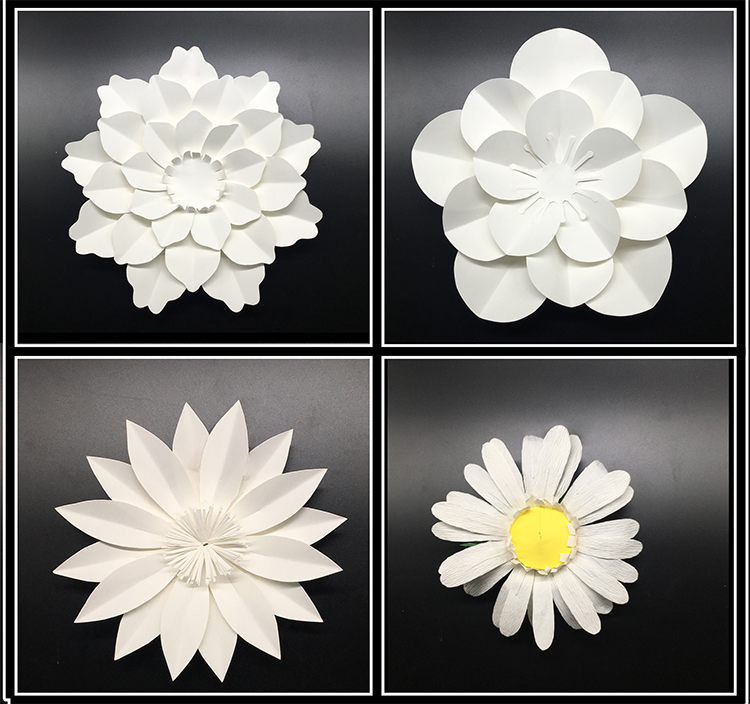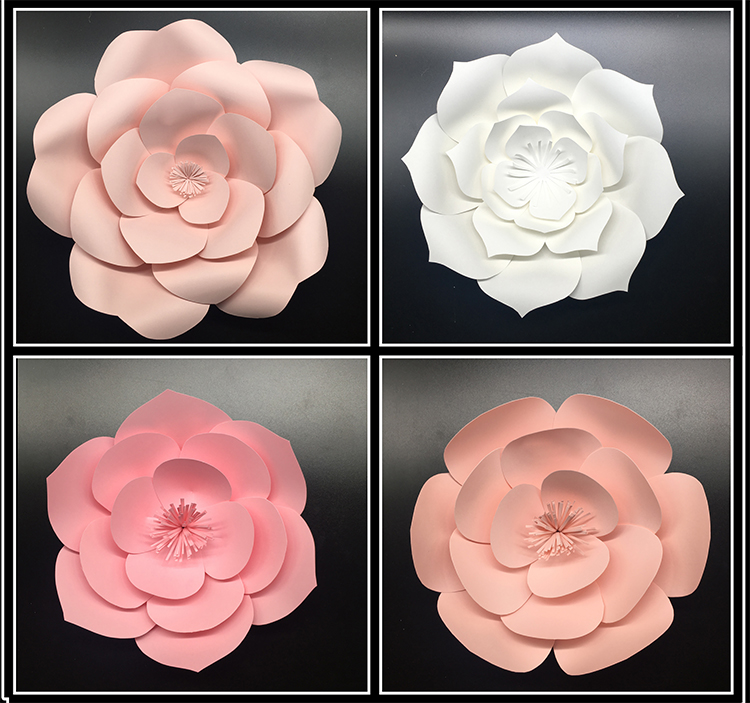 For this flower, because it's made by paper so it's better to have idea where and how to decoration before you start it.
You could choose different color and style flower according different usage. For example, your 30 year's old birthday party, you could choose white, lilac, gold color flower, 2pcs of each size for 6", 10", 14" 20" and don't forget add some leaves, also you put an age No in the wall. If you want to use paper flower to decoration your Wedding party, then you need a lot more flowers. You could choose white, pink, gold to decoration the whole backdrop. Also, it could combine with the gold foil curtains.
If you are interested for paper flower, please contact with us.